Guessing Games
Posted: February 26, 2010
Filed under: Fashion, Random, TV
| Tags: Fashion, Procrastinating
3 Comments
I spent the day crafting. I found a necklace on Anthropolgie that I immediately though, "I can sooo make that!" Especially after I saw the $198 price tag! So, I bought a $2 spool of ribbon from Hobby Lobby (it was 1/2 off), a $4 bag of pearls from JoAnn's and a few episodes of 16 and Pregnant later, I had my necklace!
$20 dollars to the first person that can correctly guess which one I made and which one is from Anthro.
Not really. But if you're nice and you want, I'll make you one. :)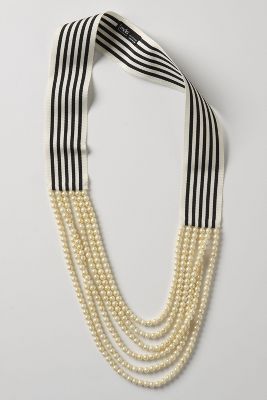 On another note, NINE days until Gossip Girl starts again!! Everybody get excited!
"A woman's guess is much more accurate than a man's certainty." -Rudyard Kipling
---