What?! Your name is Sloan, too?? + 5K update + Books = A Blog Post!
Posted: June 2, 2010
Filed under:
Uncategorized
Leave a comment
I do a LOT of online window shopping. The thing is, though, I rarely buy anything because I HATE paying shipping and handling. Also, I have a super weird body shape and a lot of stuff doesn't fit me correctly. So even worse than having to pay to have something shipped to me is me having to pay to ship it back to them.
Of course, things from Amazon always fit. And Zappos.com has free shipping. So I feel less guilty about that.
ANYWAY.
During these shopping "trips," I've noticed a recent trend: things named Sloan. Nothing is EVER named Sloan. (Other than me, obviously.) This was always a problem when I was in elementary school and all of my friends had pens and barrettes with their names on it and I never did. I think this is probably the root of me wanting everything monogrammed came from.
Here are the 2 things that are named Sloan that I've found. I realize the 2 things doesn't typically constitute a trend, but it's a vast increase from the number zero.
This desk/bookshelf combo from Crate and Barrel reminds me of one from Ballard Designs. But the Ballard one is not named Sloan.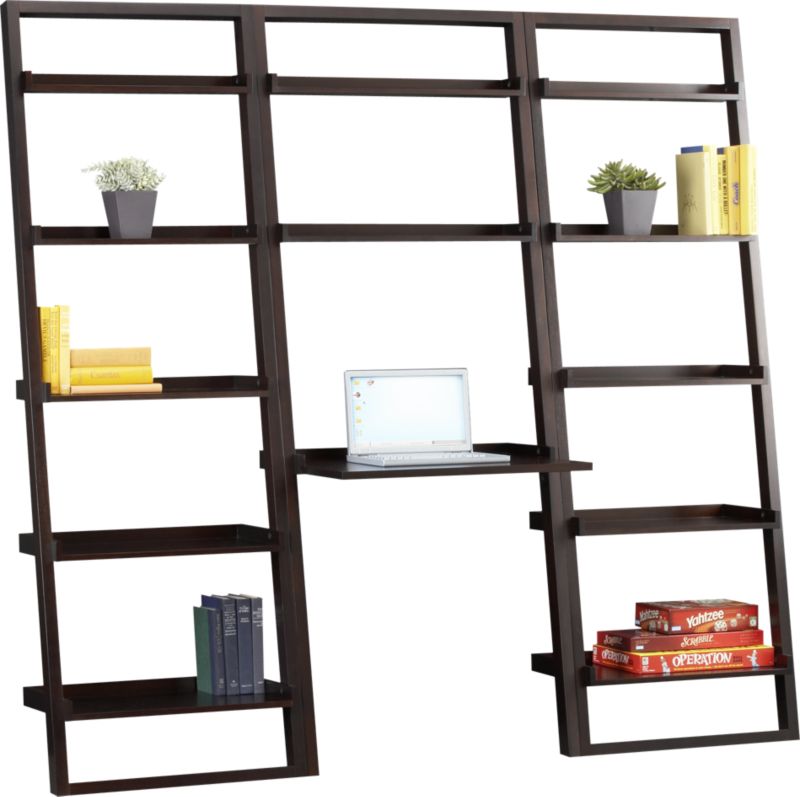 J. Crew also has the beautiful wedding dress that's named Sloan. I would love it if it didn't have that weird layer thing on the side of the skirt.
Here's the problem with telling people you're training for a 5K. 1.) They expect you to do it and 2.) They try to help you out. Obviously, I've gotten behind. And today, my awesome friend Jason sends me a program on facebook to track where I run. The only problem is, it means I have to leave the house. I'm not sure I can handle the pressure. This is going to be a long road. 3.1 miles, to be exact.
I've had a lot more time to read lately. I have a lot of books on my shelf that I want to read from various thrift stores, so I'm getting a handle on doing that.
First, I read Shoe Addicts Anonymous by Beth Harbison. This is one that I will be sending back to the thrift store. I didn't like it.
Then I read Baby Proof by Emily Griffin. This one, I liked. It will not be returned to the thrift store. Instead, I will be returning to the thrift store to get more books by her. Very cute.
Then I read Nancy Drew and the Hidden Staircase. I love these books. I wanted to read something that I've read before, that's easy to read. And since I got rid of all of my Babysitters Club books, this was about the only thing I had left.
Now I'm watching Modern Family for the first time and later I'm going to watch Cabaret, which I've also never seen before. I bought it almost a year ago from Big Lots for $3, along with Gosford Park and Josie and the Pussycats. Guess which one is the only one I've seen? Ha! But, I figured at $3 each, you can't even rent them that cheap!
---