I know I say this a lot…
Posted: February 11, 2011
Filed under: Random, Uncategorized
2 Comments
…But I do think this might be my most random post to date. Happy Friday!!
It's no secret that I love paper! (Our family business is tree farming, after all.) These cards definitely make my heart go pitter-patter! How great would they look framed? Oh, wait! They have prints!!!!
With all the crap that's been going on with my football team, seeing this makes me very happy!
I feel like every week, I find something else on the internet that I want to make. Here is this week's.
Last week, I posted about a dress that I thought I would buy for the multitude of weddings and wedding-related things I had going on this spring. And then I saw this one. Granted, it's much more expensive. But hellllo yellow and gray!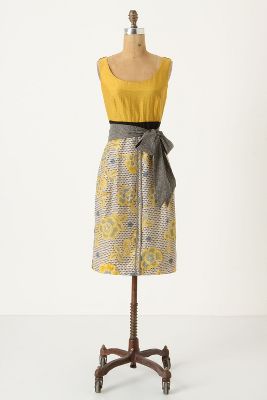 Perhaps you live under a rock and haven't heard that Anthropologie is coming out with a wedding line. Or perhaps you're just not as obsessed with them as I am. Nevertheless, here is a sneak peak at their wedding dresses. And here is a sneak peak at their bridesmaids' dresses. And do yourself a favor and notice the shoes and headbands as well. They will also be for sale. (Along with my soul because that is how much I would probably have to pay.) Full website launch coming on MONDAY!!!!!!!!
And could she possibly be anymore gorgeous!
Did I ever blog about the time I drove to Wyoming? It was my first cross-country(ish) road trip and after that, I was hooked! That's also why it's my 2nd favorite state after Georgia. Here is Rachel and me in front of the World's Largest Ball of Twine. We took a special detour just to see it!
And to conclude this random post, here is a quote because I haven't included one of those lately.
"He who asks is a fool for five minutes. He who does not is a fool forever." -Chinese Proverb
---