Do You See What I See?
Posted: April 16, 2012
Filed under: Fashion, Random
| Tags: Fashion
Leave a comment
Y'ALL.
SERIOUSLY.
So in my recent internet window shopping for the perfect dress for work/Kathleen's wedding/engagement pictures (tall order, but I know it's out there!) I came across a PHENOMENON.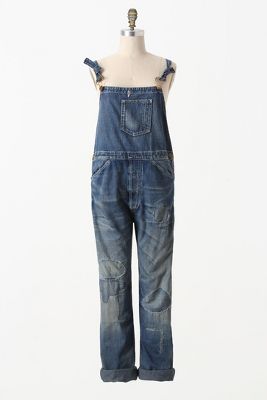 (From H&M and Anthropologie- for $350!!!)
That is TWO, not one, but TWO, pairs of denim overalls. One of which, are overall SHORTS.
A few years ago, Sarah and I lamented the fact that we had gotten rid of our overalls. I had not only a pair of denim overall shorts, but also a pair of denim overall CAPRIS.
Unfortuantely, after searching facebook, I can find no photographic evidence of this, although I know there is some, somewhere. Although I did find some rather questionable fashion choices. Can we just say gaucho pants? In a bar??? And boat shoes?
But I guess in a few years, we'll look back and lament our current choices. And then a few years later, they'll be back in style! Life fashion is a vicious cycle. I'm never getting rid of anything ever again.
---