Guess Who's Back? Tell a Friend.
Posted: March 25, 2013
Filed under:
Random
1 Comment
I'm going to try to slowly jump back into blogging. Lately, it has felt very overwhelming and like I have many better things to do. Like wedding crafts and watching The Mindy Project, which may be my new favorite show. Also, I've discovered that my computer (okay, THE INTERNET) is way more of a time-suck for me. So if I don't even open it when I get home, I have a much better chance of going to sleep at a decent hour.
Anywho, I have lots of catching up to do on wedding stuff that needs to be blogged (Sarah has done a great job, if you are curious), but for now, here are some things I've been into lately.
Marcus Mumford and Carey Mulligan
Has there ever been a more perfect, adorable, normal celebrity couple? Ryan and I are constantly brainstorming ways to become friends with them. If anyone has any connections, can you let me know?
These light fixtures
One of the things that has been taking up brain space besides the blog is the fact that very soon, I will be living with a boy. WEIRD. (But a great kind of weird.) Although this apartment is temporary, it's 2-3 years temporary, not 2-3 months temporary. So, the time we're living here, I'd like to make it a nice place to spend time. The living room is pretty much done, but the bedroom is in need of some work. Mostly because it's looking a little college-y, rather than married mid-twenties-y.
I think these sconces would help make it look a little more cohesive and grown-up. Plus, they're cute and fun. And right now is Employee Appreciation at Urban Outfitters (Ryan's mom works at Anthro), so they would be 40% off. AND the bedroom has ZERO overhead lighting, so these would help with that problem.
(Long story short, I NEED LIGHT TO BE HAPPY. I semi self-diagnosed myself with Seasonal Affective Disorder in February after it rained for 26 of the 28 days.)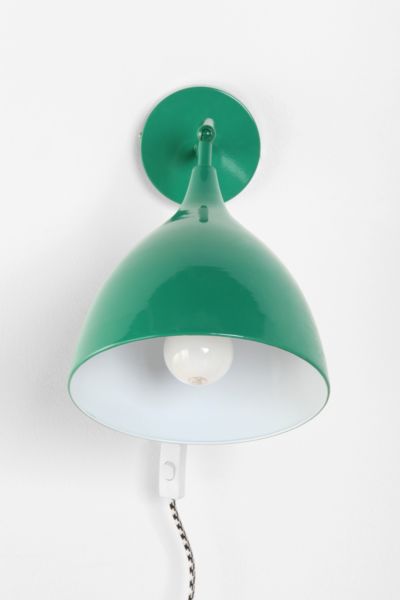 Pixie Hair
Speaking of Carey Mulligan, I'm also obsessed with the idea of cutting all of my hair off. I've always wanted a pixie and Ryan is all for it, but I don't think I'm quite ready. I think once the wedding is over and I get a good haircut, I'll be happy. But I am loving Anne Hathaway's hair right now.
Rachel Zoe, Rodg and Sky
Speaking of Annie, I am a huge fan of The Rachel Zoe Project this year. I LOVE watching her with Skyler. I think he has made her a bit more "normal" if that's possible. Anyway, her priorities seems to be in line, which I love to watch.
I think four is good for now. I dare not get overwhelmed and not come back for another three weeks.
---