Top 5 Bookish Things I "Need"
Posted: April 15, 2014
Filed under:
Books
| Tags: Books
3 Comments
1. A bigger bookshelf. My poor books are stacked 2 deep and high, spilling onto the floor. I'm in desperate need for more places to put them, although we just don't have room in the apartment. I guess I could stop buying books, but we all know that's not going to happen.
Really, I would adore a wall of built-ins like this. This is dream house status right here.
2. A turquoise parrot lamp. I mean, you totally need light to read by. So why wouldn't you do it next to this AMAZING parrot lamp, right? Although most of my time may be spent staring at this light instead of actually reading.
3. Moaning Myrtle toilet decal– I know Ryan is looking at this and wondering who the heck Moaning Myrtle is. But let's be real. If you're a Harry Potter fan, you want this. It might not go on your main level powder bathroom, but in the basement or playroom? Done and done.
4. Ribbon bookmark– I don't typically use a formal bookmark, usually just whatever receipt or piece of paper is laying around nearby. But this little ribbon bookmark is genius and would take all of 5 minutes to make. Plus, I probably already have all of the supplies handy.
5. Big books print. I first saw a print like this on Edie's bookshelf. How can that not make you happy?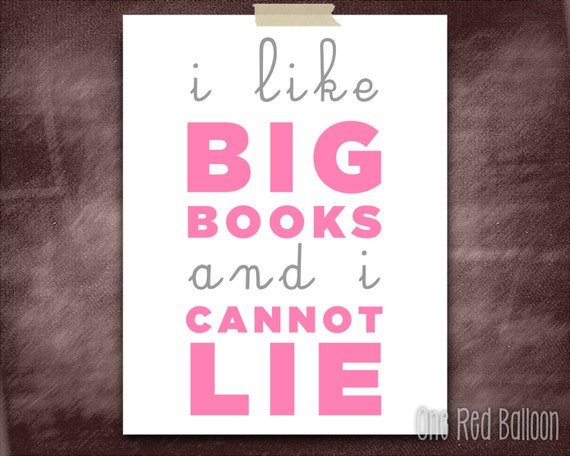 I'm linking up with The Broke and The Bookish today for their Top 10 Tuesday. Even though I only did a Top 5.
---